There is a very interesting post from David Ringer on 10k Birds right now about the proposal from the famous Dr. Van Remsen to the American Ornithologists' Union's North American Classification Committee to change the common name of the Inca Dove to the Aztec Dove. The bird's current name, Dr. Remsen argues, is the result of a mistake by the French ornithologist Rene Primevere Lesson, who mixed up the Aztec (who lived in Mexico where the dove is found) and the Incas (who live in South America, where the dove ain't found).

The resulting name of Inca Dove, then, according to Dr. Remsen, is "dumb," "meaningless," "misleading," "ignorant," and "only confirms to Latin Americans how ignorant most Americans are of anything beyond our borders."

I agree with Dr. Remsen to the extent that the name is dumb and meaningless, but I disagree in that I don't think bird names need to be smart and meaningful. Second, even if we agree that the name should be changed from Inca Dove, I don't think Aztec Dove is the best one to choose. I want to address just that second point now.

The internet says that the current range of the Inca Dove is approximately this:


According to the very same internet, the maximum range of the Aztec Empire was this: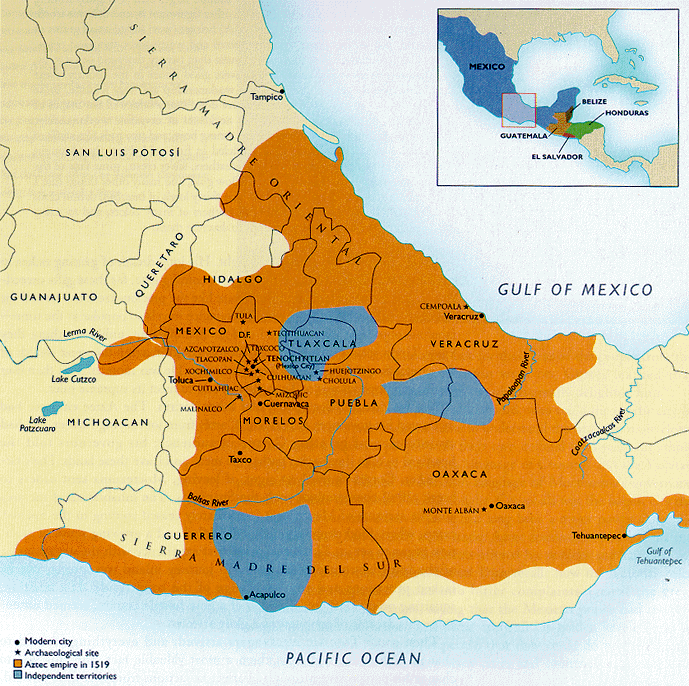 So, while the Aztecs ranged over a relatively small area in what is now southern Mexico, the Inca Dove ranges over a much larger area, including all of Mexico, parts of the southern U.S., Guatemala and El Salvador.
Though it is certainly more accurate to call the bird an Aztec Dove than an Inca Dove, calling it an Aztec Dove seems no more accurate than naming it for any of the ancestral people who lived in Inca Dove range, such as the Zacateco, the Tepecanos, the Guachichiles, the Charrizo, the Concho or the Chiricahua. The reasons given for choosing "Aztec" -- range overlap; it's what Dr. Lesson probably meant; Inca Doves may have been present in Aztec gardens; and, the complex patterns on the dove's back are reminiscent of Aztec art -- seem half-baked, especially when correcting the mistake apparently means proving to Latin Americans that Americans aren't ignorant of everything beyond our borders.
I don't know what a better name for the Inca Dove is, but if we are going to change the name of the Inca Dove to something more accurate and more culturally sensitive, I'd like to make sure we're actually being accurate and culturally sensitive.